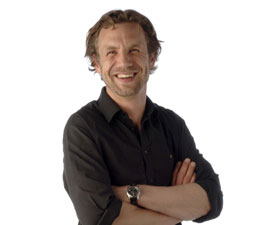 Jakob Thau
My Precious Laptop
"Content and function has to fit the proportions of the box"
Materials:
Mirror cut larch wood.
Techniques:
Mechanical cabinetmaking.
Challenges:
Making content and function fit the proportions of the box, which I find appropriate.
Why have you made it?
I have made the box for myself and the needs I have for a portable writing desk in my work as a furniture designer.
Time spent:
More than 100 hours.
--------------------------------------------------------------
My Precious Laptop


"Indhold og funktion skal passe sammen"
Materialer:
Spejlskåret lærketræ.
Teknikker:
Maskinelt møbelsnedkeri.
Udfordringer:
At få indhold og funktion til at passe sammen med proportioner på boksen, som jeg finder rigtige.
Hvorfor har du lavet den?:
Jeg har lavet boksen til mig selv og de behov jeg har for en transportabel skrivepult i mit arbejde som møbeldesigner.
Tidsforbrug:
Mere end 100 timer
'