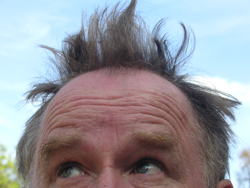 Peter Hellqvist (SWE)

My Precious Seven - Urn for Life


"Invitation to a conversation (– I don´t want to dance alone)"
Materials
Swedish oak, used copper from a Swedish church, alder.
Techniques
No special techniques.
Challenges
Not knowing if this would be possible to create since it was invented during the creation. The parameters changed along with the making.
Why have you made it?
Invitation to a conversation (– I don´t want to dance alone).
During my years I´ve made several coffins and urns. Some designed by architects, some for relatives - made in collaboration with those close to the person. Crying while making them is quite an experience. In this work technique is secondary and comes after the thoughts, the discussion. And in this case the end is not the end. Is there any way of expressing that the deceased is still a part of life? In our society we do not talk about death, not before a person passes away. Is it worth spending time, energy, materials for a piece that will be burnt? Can I justify this? Should we change our funeral system? How do we say goodbye in a decent way? We are celebrating life, not death during the ceremony. This time I'll try to do a seven-cornered urn which can also be seen as an object with no connection to a funeral. The language of our skills is spoken by the work of our hands. To a craftsman there are, and always have been, other responsibilities than techniques alone. Can we talk?
Time spent
190 hours
-------------------------------------------------------------------
Mine kæreste syv – En urne til livet


"Invitation til en samtale (– Jeg vil ikke danse alene)"

Materialer:
Svensk eg, brugt kobber fra en svensk kirke, elletræ.
Teknikker:
Ingen særlige teknikker.
Udfordringer:
Ikke at vide om dette ville være muligt at kreere, da den blev opfundet, mens den blev lavet. Parametrene ændrede sig imens den blev lavet.
Hvorfor har du lavet den?
Invitation til en samtale (– Jeg vil ikke danse alene)
I løbet af mine år har jeg lavet flere kister og urner. Nogle designet af arkitekter, nogle til slægtninge – lavet i samarbejde med dem, som var tæt på personen. At græde mens man laver dem er noget af en oplevelse. I dette arbejde er teknik sekundær og kommer efter tankerne, diskussionerne. Og i dette tilfælde er enden ikke slutningen. Er der nogen måde at udtrykke, at den døde stadig er en del af livet? I vores samfund snakker vi ikke om døden, ikke før en person holder op med at være. Er det værd at bruge tid, energi, materialer på et værk som vil blive brændt? Kan jeg retfærdiggøre dette? Burde vi ændre vores begravelsesritualer? Hvordan siger vi farvel på en ordentlig måde? Vi fejrer livet, ikke døden, med ceremonien. Denne gang vil jeg prøve at lave en urne med syv hjørner, som også kan ses som et objekt uden forbindelse til begravelse. Vores håndværkssprog bliver udtalt af arbejdet fra vores hænder. For håndværkeren er der, og det har der altid været, andre ansvar end teknikker alene. Kan vi tale sammen?
Tidsforbrug:
190 timer.